Autumn Barrier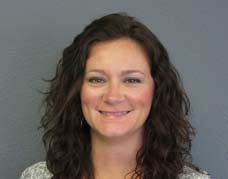 Production Associate with over 16 years of architectural production experience. Autumn obtained an Associate's Degree in Engineering Graphics and Design in 1999.
Autumn's responsibilities include assisting with production of schematic design, design development, and construction document drawings; and 3D presentation renderings.
Autumn was previously an Associate Professor at Brazosport College for 8 years, where she taught Construction Trades Drafting Technology.
Click here to email Autumn Barrier
---